Colorful and Curvy Adult Coloring Book
Dive into a world of beauty, confidence, and self-love as we celebrate the beauty of plus-sized women. This book is a vibrant canvas of positivity, where every stroke of color and every word of affirmation contribute to a masterpiece of self-acceptance. Featuring a stunning collection of 30 empowering images, each page tells a story of strength, resilience, and the unapologetic celebration of curves. You'll also find 30 uplifting and inspirational quotes that remind you of your worth and potential. Discover the joy of self-expression as you bring these diverse women to life with your creative touch. Because you are beautiful, you are strong, and you are worth celebrating.
Click Here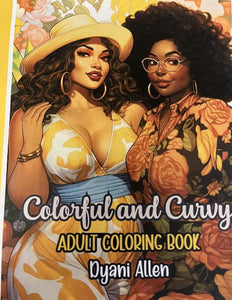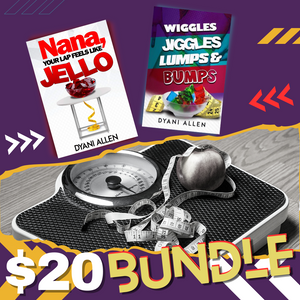 $20 BUNDLE
COUPON CODE: "BUNDLE20"
for "Wiggles, Jiggles, Lumps & Bumps"
and "Nana, Your Lap Feels Like Jello"
in a $20 Bundle.
Curvy Chronicles Affirmation Cards
Curvy Chronicles Affirmation Cards are a months worth of daily inspirational/motivational quotes. The perfect gift for a friend or loved one; or better her gift yourself! Change your mindset and change your life! Change - an inner transformation with an outer manifestation. #Dyani'sDefinition
Click Here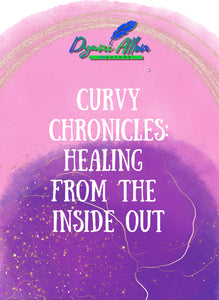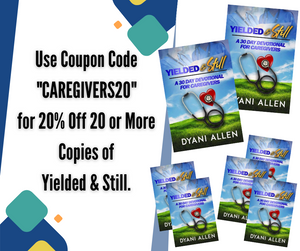 Enter Coupon Code "CAREGIVERS20"
at checkout for 20% OFF,
when you purchase 20 or more of
Yielded & Still.
Wiggles, Jiggles, Lumps, & Bumps
This book is a successful weight loss journey that is so much more than following a diet.  This journey requires courage to face your pain and faith that God will heal your wounds.  The author provides a fishbowl view of her year-long weight loss journey.  There are scores of overweight people whose inner turmoil is outwardly displayed as obesity.  What happens when the protective layers of adipose tissue are removed?  Wiggles, Jiggles, Lumps, and Bumps is an eye-opening expedition of self-discovery.  You'll mourn the losses and celebrate the gains along with this courageous woman.
COST: $14.99
Click Here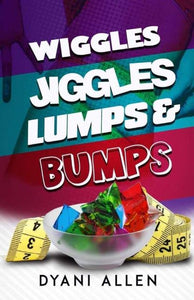 SHOP PAY is Now Available for our featured collection!
AUTHOR BIOGRAPHY
Dyani Allen is a Registered Nurse who boasts 20 plus years of Nursing experience. Dyani is a proud alumni of Southern University School of Nursing (Shreveport Campus) and Wiley College of Marshall, Tx. Ms. Allen is a member of the Louisiana State Nurses Association and Sigma Theta Tau International Honor Society of Nursing.
Dyani is a passionate nurse leader with years of experience as Director of Nursing in Long Term Care facilities, who constantly seeks opportunities for professional growth. Due to her commitment to clinical excellence, she was awarded a scholarship from the Louisiana State Nurses Association and is currently pursuing completion of the Gerontological Nurse Certification Prep Course (GNP) through University of Nebraska Medical Center.
Dyani's daily endeavor is to Glorify God and make her family proud. She is a loving mother of two daughters and Nana to two grandsons. As a respected and accomplished local pianist, she can be found playing the piano and singing praises to God on any given Sunday.